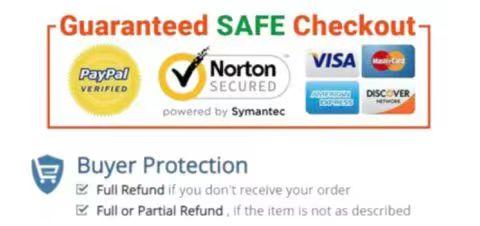 Posted for sale: October 11, 2021
Primary Supplement Type Multivitamins       
Brand : DHA 
Item Form Capsule
Specific Uses For Product : Energy Support, Hair, Nails, Skin, Weight Management, Immune System, Nervous System, Heart Health
Special Ingredients : Organic, Whole Foods, Active Form of Vitamins, Folate, Probiotics, Digestive Enzymes, All Natural, Vegan, Non GMO, Gluten FreeOrganic, Whole Foods, Active Form of Vitamins, Folate, Probiotics, Digestive Enzymes, All Natural, Vegan, Non GMO, Gluten Free
OUR VITAMIN B COMPLEX: Unlike many B vitamin products ours contains the active forms of the vitamins for greater bioavailability. Natural & Organic ingredients with nothing synthetic (as Folic Acid) in our super b complex. Our high potency B vitamins provide multisystem support for blood health, heart health, adrenal and nervous system. It's also a Co-enzyme b complex with probiotics and enzymes for additional digestive support. The highest quality & the only one you will need.
ENERGY SUPPLEMENT FOR CELLULAR ENERGY SUPPORT: B 12 vitamin, Thiamin (vitamin B1), Riboflavin (vitamin B2), Niacin (vitamin B3), Pantothenic Acid (vitamin B5), P5P (vitamin B6), Folate & Biotin (vitamin B7), play an important role in cellular energy production, in the conversion of carbohydrates into energy and in the metabolism of fats and protein. It can help counter fatigue, supports metabolism, energy and weight loss.
VEGAN B12 FOR HEART HEALTH: Our complete B-complex vitamins includes methyl b12 - Pure L Methyl folate - 400mcg (L5 MTHF, 100% DV) with vitamin B 12 Methylcobalamin and B6 vitamin 50mg ( b6 p5p ) for a healthy heart. Most B vitamins are not stored in the body and must be acquired daily from the diet in order to maintain optimal health. Supplementing with active B vitamins are important to everyone especially those with compromised liver function, digestive disturbances, or poor enzyme function.
NERVOUS SYSTEM & MOOD SUPPORT: Our stress b complex promotes healthy nervous system and nerve cells, a healthy stress response, and supports healthy cognitive function as well as memory, mood, depression and emotional well-being.
ALLERGEN FREE/ B COMPLEX + BIOTIN: Our plant based multi b vitamin contains biotin (1,333% DV) for healthy hair and nails for women and men. It's free of the top 8 allergens & made with organic whole foods for extra nutritional support which include spinach, kale and broccoli. Gluten Free and non-GMO with No Binders or Fillers.
Please note that due to limitations in photography and the inevitable differences in monitor settings, the colors shown in the photography may not correspond 100% to those in the items themselves
PROMPT AND CARING CUSTOMER SERVICE
Highly value customers' satisfaction and tolerate zero quality issue. If you're not thrilled with its performance, please let us know