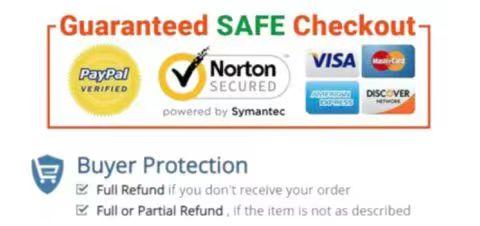 Posted for sale: August 16, 2021
Material : Plastic        
Brand : FASPLORE
Color : Black
Great Slip Bobbers:Line friendly hole allows line to quickly slide through the float, fishing lines going through from slip bobbers bottom to top in seconds. The slip bobbers slide freely up and down your fishing line. Empty inside that allows line to reliably free-fall through float.
Adjustable Fishing Line Depth:Slip bobbers work very well to achieve greater depths without having excess line in the way. You can set the line depth. slip bobbers for fishing slowly trolling a worm from shore. slip bobber allows you to cast just about as far as you normally would. You can also fish as deep as you want. To adjust depth slide the bobber stop up or dowm on the line and you can fish as deep or shallow as you want.
How to Rigging Up a Slip Bobber: Slip bobbers have a hole thru them so that they can slide up and down the fishing line. There is usually a small knot tied on the fishing line to stop the bobber from sliding up the line. The line used to tie the knot is usually made of string. Use dental floss. Next, a small bead with a hole thru the center is slid on to the line. The knot should be big enough to stop the bead from sliding past the knot, but small enough to pass through the rod guides easily.
High Quality And Sensitive Slip Bobbers:Very well made,Easy-to-see high-visibility colors. Slip bobbers are light and sensitive and work great for fishing in a variety of situation and depths.
Please note that due to limitations in photography and the inevitable differences in monitor settings, the colors shown in the photography may not correspond 100% to those in the items themselves
PROMPT AND CARING CUSTOMER SERVICE
Highly value customers' satisfaction and tolerate zero quality issue. If you're not thrilled with its performance, please let us know