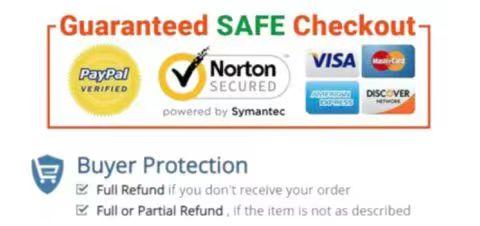 Posted for sale: August 21, 2021
Ingredients Cayenne : Pepper      
Brand : MOCAN
Color : Silver
MOCAN Personal defense sprays TRUSTED BY ELITE TRAINERS ACROSS THE NATION: MOCAN Personal defense sprays leverages over 40 years of industry experience in the manufacturing of aerosol defense products to bring the safest and easiest-to-use self-defense product on the market.
ADVANCED 3-IN-1 FORMULA: Powerful Defense Spray formulation contains MOCAN's maximum strength pepper spray, as well as CS military tear gas, which heightens the burn of pepper spray, and UV marking dye for suspect identification
EASY TO CARRY PROTECTION: The clip allows the Defense Spray to be attached to pockets or the inside of a purse or bag; it's a great alternative to key chain sprays when carrying keys isn't preferred and is also easier to conceal for discreet protection
PEACE OF MIND - MAXIMUM DISTANCE: Powerful STREAM spray pattern with a 10-12ft range & up to 12 seconds of continuous spray (24 bursts). Provides protection at a distant that will leave an attacker(s) incapacitated for up to 45 minutes.
SAFE, ACCURATE, EASY TO USE: MOCAN's patented flip-top technology allows the unit to be both in "safety" and "ready-to-fire" state at all times. Our design limits the number of movements required to fire the unit, to provide a quick and dependable defense product.
TACTICAL POCKET CLIP MODEL - Compact & stealth for everyday-carry (EDC) – easy access via pocket, purse, or armband – ambidextrous clip for left or right hand. Ideal for discreet and concealed carry.
Please note that due to limitations in photography and the inevitable differences in monitor settings, the colors shown in the photography may not correspond 100% to those in the items themselves
PROMPT AND CARING CUSTOMER SERVICE
Highly value customers' satisfaction and tolerate zero quality issue. If you're not thrilled with its performance, please let us know